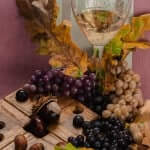 PRIVATE TREVISO WALKING TOUR with TASTINGS
minimum 3 hrs
This tour is designed like a regular tour in Treviso but … with a plus!  it's a mouth watering tour because while you are walking up and down Treviso, you will stop here and there to treat yourself, at least 3 times in a tour.
As soon as we start this tour, we have the first stop for a delicious tasting. Later, more or less at half tour we will enjoy a second stop and taste something, and of course our last rest will be at the end of the tour, just to end n the sweetest way.
And so… among a taste and another, we will enjoy the city of Treviso and its beauties, such as a large variety of frescoes dating back XVth century, wonderful highlights, famous statues, proofs coming from Romans period, tons of bridges with unique stories, multiples water canals and watermills, historical places, in order to spend the time among one stop and the following one.
Our expert will show you the wide selection of food and drink to taste, according to your need, and according to the season, choosing from local foods such as native cheese and ham, and any kind of appetizers which here are called cicchetti, as in the Venetian, white, rose, white wine, the unmissable Prosecco wine, and the super famous Treviso cale, which is the Tiramisu; but the list continues with the best gelato ice cream of your life, a hot chocolate or a fresh beer, the best pizza ever, the incredible Italian espresso, a tasting pizza, the bread just baked, the unforgettable tea. The important thing is you are hungry enough!!!
You will have enough time to taste everything and to walk, in order to prepare yourself in the better way for the next stop and even enjoy the city!
Duration; 3 hours ( or more)
Tastings:  3 stops in 3 hours, more if longer.
(tastings on your choice, not included in the price of the tour)
Meeting Point: Hotel/Airport/Train Station or other, according to your needs
For infos, please get in touch with us email: info@tourleadertreviso.com